Twitter CEO Jack Dorsey's account hacked by OurMine Team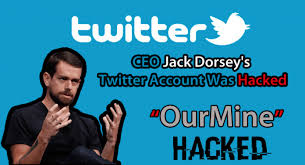 OurMine Team posted a series of familiar tweets, including,"Hey, its OurMine, we are testing your security, visit ourmine.org."
Twitter CEO Jack Dorsey became a target of OurMine Team when his Twitter account was hacked. He is the latest victim of the hacker group, when it comes to hacking of social media accounts belonging to top Silicon Valley executives.
OurMine group, which recently hacked Google CEO Sundar Pichai's Quara account and Facebook CEO Mark Zuckerberg's Twitter and Pinterest accounts, now got control of Dorsey's Twitter account for a while.
OurMine Team posted a series of familiar tweets, including,"Hey, its OurMine, we are testing your security, visit ourmine.org." The hacker group also embedded a video of their theme songs in one of the tweets.
It is believed that Dorsey regained control of his account about 45 minutes later, and the tweets were taken down subsequently. OurMine however, did not get direct access to Dorsey's Twitter account as the tweets were posted via Vine.
OurMine team claims it is focused on security. It brings out the security flaws in user's account by hacking in to them. "We are just trying to let them know that nobody is safe," OurMine had told Mic. OurMine also has a security check-up plan for social media accounts that people can sign up for $5,000 per scan. The team, in turn tells them whether their accounts are hackable.
The hacker group, in June, had hacked Pichai's Quara account. Zuckerberg became a target of OurMine Team last month, when his Twitter and Pinterest passwords were hacked. The group had hacked the Twitter account of Spotify's CEO, Daniel Ek.