Website Design & Development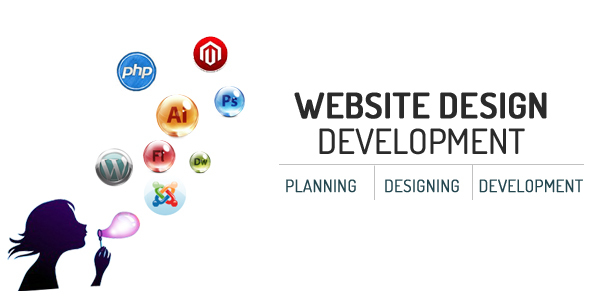 Whether you are starting your new business, want to put your existing organisation on the web, or enhance your company's current web presence, iONLINE provides practical and cost efficient solutions for your requirements.
Your website is the biggest statement of who you are and what you do online; you need to get it right. We build fast, responsive websites to put real weight behind your brand. We're here to help you get it right first time.
We won't just develop your site and hand it over to you, leaving you to sort out all the details involved with launching a new site . We offer a whole range of post-launch services and will host, maintain and monitor your site, as well as provide CMS training and support to your team. Our website solution are completely flexible and will be tailored to your individual requirements.
The following is a partial listing of our services:
Web Site Design & Development – We serve our customers by developing entirely new websites or revising and improving their current sites. A website developed by iONLINE will be esthetically appealing and technically advanced. It will serve you well as a branding and marketing tool, a powerful sales tool, and a customer service tool.

Web Site Hosting – powerful & secure colophon new media provides web hosting plans that are customised to meet your unique needs.

Web Site Maintenance – provides website maintenance plans that ensure your site runs smoothly and effectively at all times. Your site stays fresh, and your customers stay engaged. For one, cost-effective monthly fee we provide a team of dedicated developers that are ready to do any work you require that is related to your website. Maintenance plans include, design, programming, copy editing and regular site updates.